After spending time in Hiroshima – I then head to Osaka to revisit places where I used to eat – like Kuromon Market. One of the main thing that I wanted to do in Osaka is to take a day trip to Nara, which is not so far from Osaka. Apart from looking at deers (yes there were a lot of deers), and there were instances in which the deers were harassing me because I was holding some food. They were very smart I must say!
But the cool part about Nara in which I have seen many videos were the mochi making. I am definitely fascinated and I must say taking the photo below really made my trip to Nara worth it!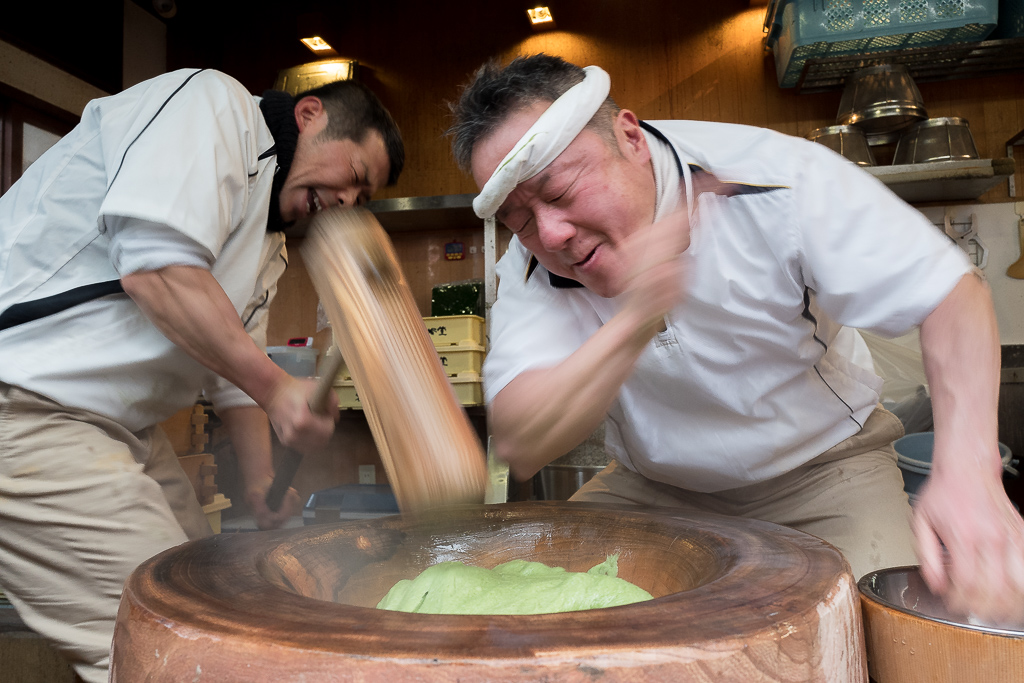 Timing for this was extremely perfect! The action, the faces – its just amazing. I love it. In fact to add to that, here is the video!
I must say – I did hogged the whole show, because I was sitting and observing the guys inside the window, and suddenly they decided to open the sliding door and start their show!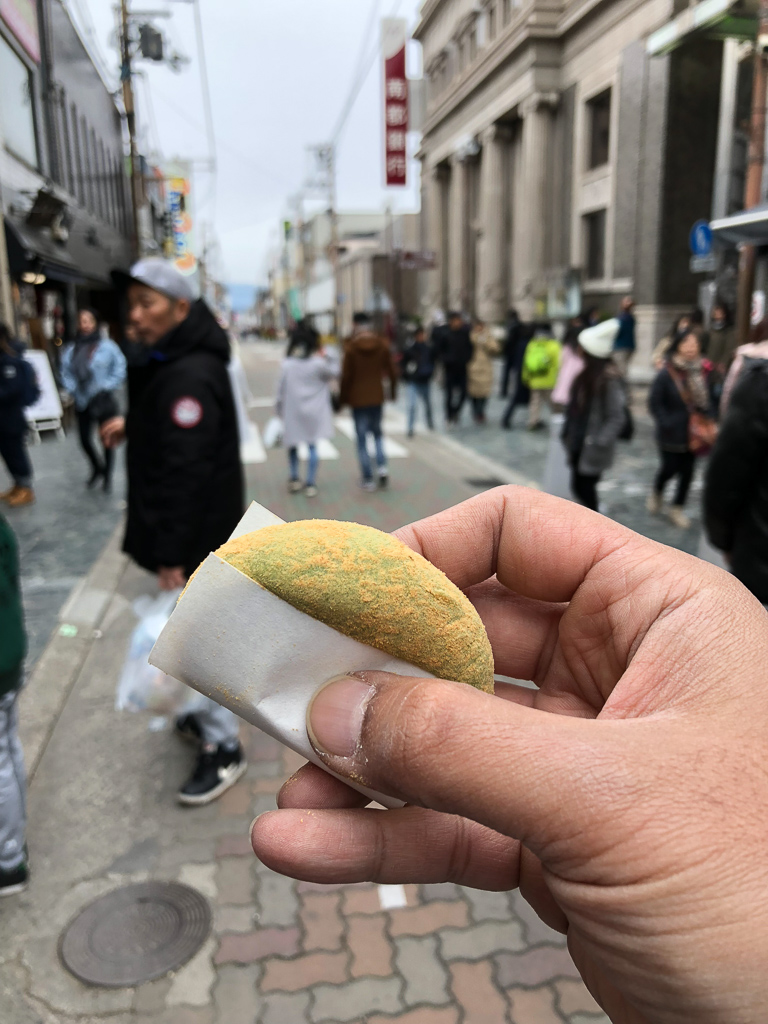 This was the result. It was warm and soft. Really awesome. Note that the warmness is due to the massive pounding. The taste was really brought up by the … sweat? no? who cares. It was damn good. One of the best mochi I ever had. Honestly 🙂
I also took the opportunity to eat some local Nara food in this quaint restaurant. Not sure the name, but the food was good.
I would totally recommend people to go to Nara. But to choose the right time because there were so many of Chinese tourist at that time. Note that when I was in Nara, it was a week leading to Chinese New Year, thus  mainland China was about to start their long holiday! No choice "lah", had to face the crowd. But honestly, they were so much more behaved compared to previous years.