One of my random trips decided over lunch in my office was the trip to Yangon. Not much thought was put into it except that I needed a few days of holiday after some tough weeks (I think!).
The photo below is of a barber along the street of Yangon.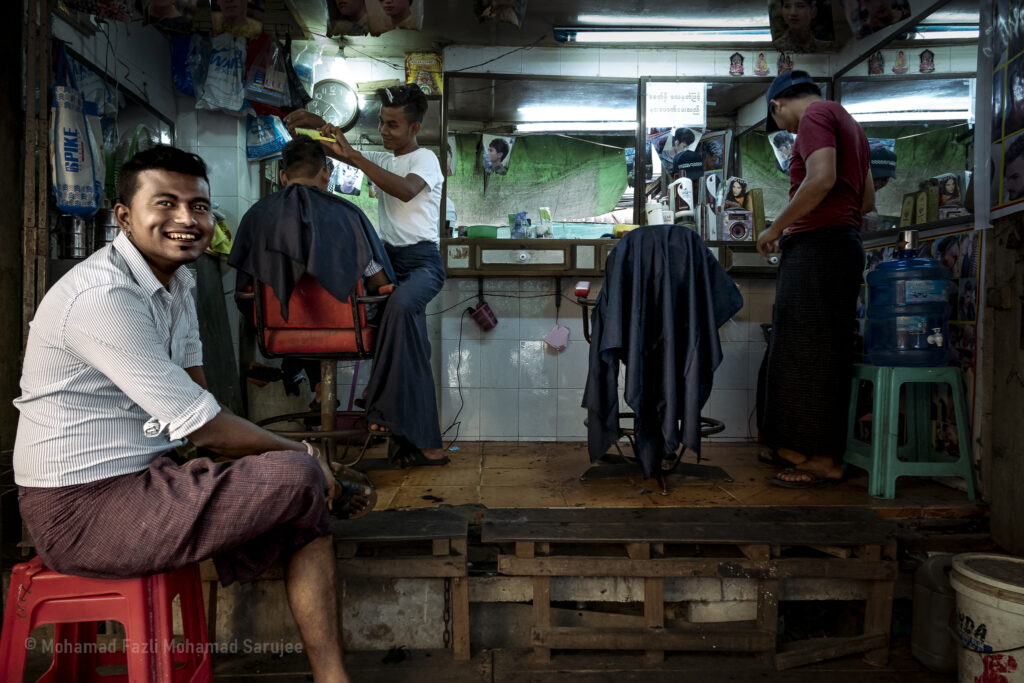 Burmese are a friendly bunch. Even though we couldn't communicate verbally, certainly a few hand gestures definitely enough to bring a smile out them.
If you happen to be in Yangon and would like to get a haircut, hop over to this shop. Certainly you'll get some smiles while they cut your hair 🙂