There are a lot of buildings that are very quaint from the colonial era. One of them is the National Textiles Museum which is located not far from the Sultan Abdul Samad building. A few weeks ago, I did a scooter trip around KL just to shoot (or I should say reshoot) the old buildings in KL. The weather was perfect, so great time to take the photos.
The only problem was that I went to shoot a little bit late, and the lighting was a lot harsher than expected. But of course, after a crazy week – no harm in waking up slightly later.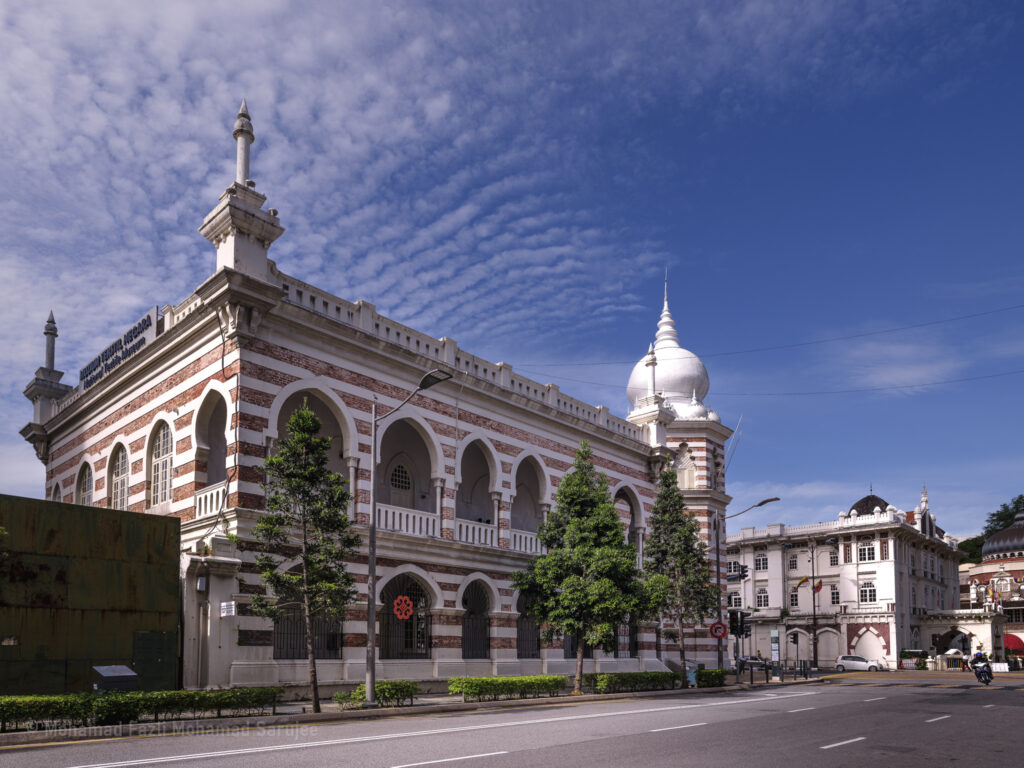 The location of the museum is as follows:
I certainly would like to visit this museum at some point. I haven't been to any museum since the start of the pandemic.
Excerpt from their website:
---
---
National Textile Museum is located at JKR 26, Lot 50 Seksyen 70, Jalan Sultan Hishamuddin, Kuala Lumpur, a heritage building previously occupied by various departments and institutions. The building which was completed in 1896 is 2 ½ level with an area of 3259 m2 and floor area of 3145.3 m2.
Their website is here…