An interesting rendition of a demon. I saw this drawing somewhere on the internet and was inspired. Whats interesting was that I started working on this at 4am – where I woke up extremely early and wanted to draw something and test my new copic grey markers 🙂
The night before I went to Art Friend to get a box of copic markers! Its fascinating indeed.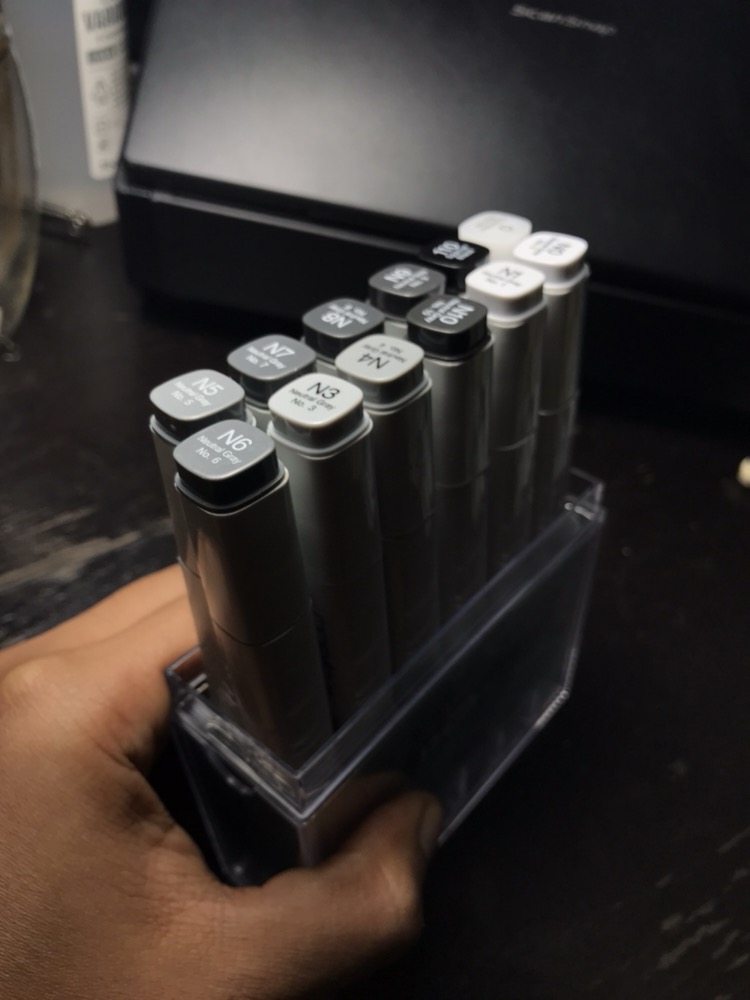 I bought a whole bunch of neutrals because I wanted to get access to nice shades 🙂 It was awesome indeed. I couldn't blend as well as I wanted because I don't have the right paper to do blending. Sad indeed. The internet recommend X-Press Blending card. I can't get it in Malaysia though. Maybe need to buy thru amazon. But its ok la. At this point of time, I just learning and getting myself acquainted with sketches. Having fun indeed.